As part of our Pentecost crafts this year, we made these cool wearable crafts that the kids absolutely love.
This was a hit at Messy Church, and could easily be used with Sunday school as well.  The kids loved that they got to choose their colours, wear their craft, and then run around - the house, the church, the yard - and watch the ribbons fly.
It was also amazing for helping to tell the story of Pentecost.  We told the story of the Holy Spirit descending on the early church like fire, and the kids got to put on their headbands and their bracelets and run full-tilt through the church.  Kid win!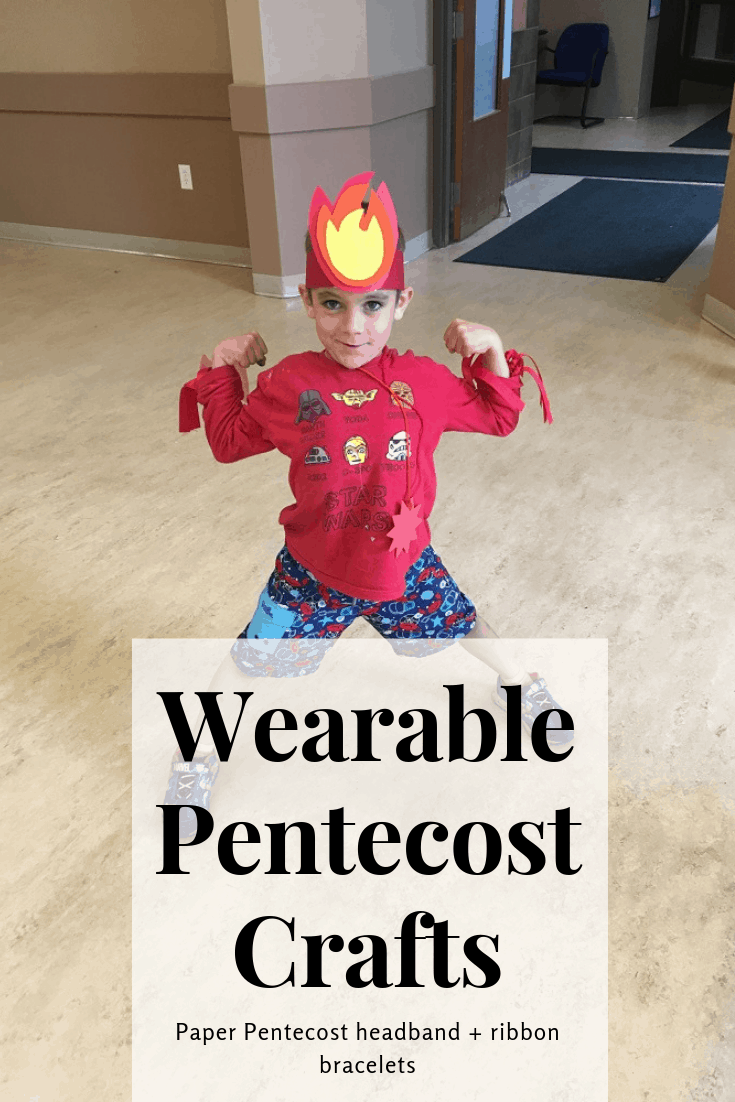 The Pentecost Headband
My kids loved this craft.  So much, actually, that E wore it to school one day, and they both wear them out and about fairly randomly (to the doctor's office, in the front yard, to the park...).
We used our Pentecost headbands to help tell the story of Pentecost, too, which was an awesome visual.  When we got to the part where the Holy Spirit descended like fire, all the kids put on their headbands.  (They loved it!)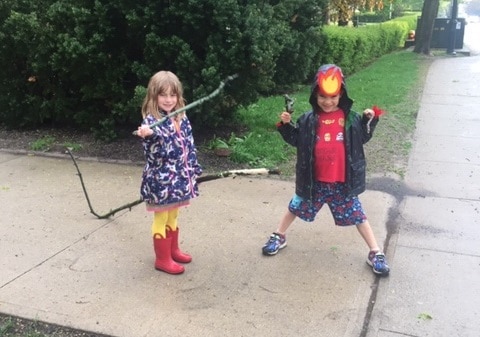 How to Make a Pentecost Headband
This craft was super simple to make.
MATERIALS NEEDED
cardstock in red, yellow, and orange
scissors
glue or tape (we used packing tape)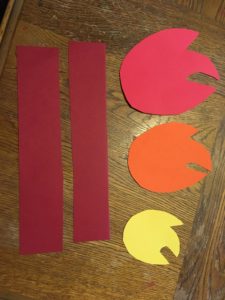 HOW TO MAKE A PENTECOST HEADBAND
Cut out two strips of cardstock for the headband.
Cut out flame shapes in coordinating colours.
Measure your child's head and tape or glue the two strips together to make the right sized headband.
Tape or glue 3 different sizes of flames together.
Tape or glue your flames to the front of the headband.
Done!
We just found a vector image of flames and used that as a template for the fire on our Pentecost headband.
(You can use this image for your Pentecost headband, or just search on Google for "flames" and pick the one you like.)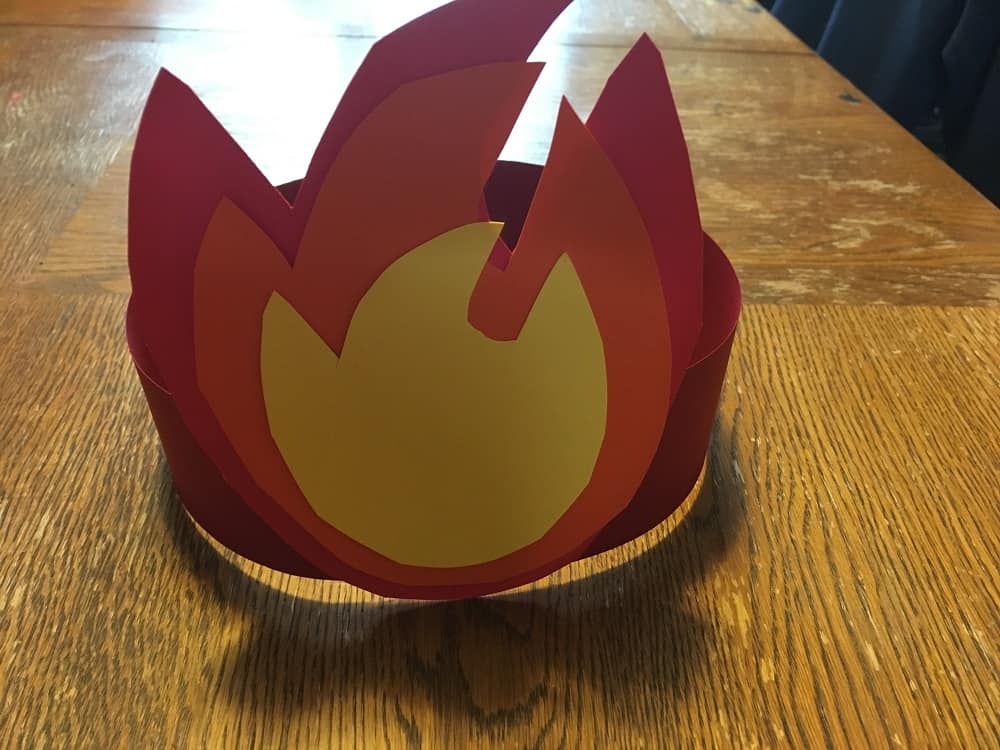 The Pentecost Ribbon Bracelet
This part of the Pentecost craft was also a big hit with the littles - especially because they got to pick out their our colours of ribbons.
What we loved most about this craft was the it was not only wearable, but you can swish your arms around in the air like a crazy person and watch the ribbons fly.  Instant kid hit.
How to Make a Pentecost Ribbon Bracelet
I saw some super cool tutorials on how to make fire and wind streamers that the kids can trail behind them.  This is a wearable version of that.
MATERIALS NEEDED
stretchy elastic for the bracelet (we got this an the fabric store, but you can also get it here on Amazon)
ribbon in orange, red, and yellow
scissors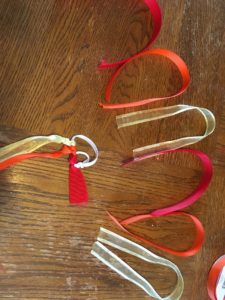 HOW TO MAKE A PENTECOST RIBBON BRACELET
Cut a strip of stretchy elastic that's just a bit bigger than your child's wrist (leave enough extra length to tie a knot).
Tie the elastic in an slip knot to secure.
Cut out strips of ribbon in red, orange, yellow, etc.  We didn't measure our ribbon, but we cut them long enough that they'd trail in the wind and with enough extra length to be tied in a knot.
Tie each piece of ribbon onto your elastic (again: slipknot).
Done!