Inductive Bible study is a great way to dive into Scripture and help to reveal it's truths, whether you are a total beginner or an old hand at Bible study and personal reflection.
The basics of inductive Bible study are simple: observe, interpret, and apply.
Observe what's happening in the passage, who it's written to, who the author is, and when it was written.
Interpret what is being said, first and foremost using information within the passage itself and your own personal insight, but also with help from study Bibles, commentaries, etc.
Apply the truths that you find in the passage to your own life.
Get your full run-down on How to do Inductive Bible Study in 3 Easy Steps here.
Sometimes having a guideline in front of you can help with Bible study, to keep you on track, to prompt you as to the next steps, and to record what you've learned in a orderly manner.
(Oh, how many half-full journals of random Bible musings do I have lying around! Structure makes things so much simpler, especially when you want to return to what you've read and learned in the past.)
To make your Bible study time simpler and more orderly, I've created these handy Inductive Bible study worksheets that are free to download.
If you want to get your hands on your own printable Inductive Bible Study Guide and a cheat sheet with Inductive Bible Study Questions, then all you have to do is subscribe to our newsletter (which is bi-weekly, and contains only valuable stuff, like Bible study resources, devotionals, and occasional reminders that you are God's beloved child).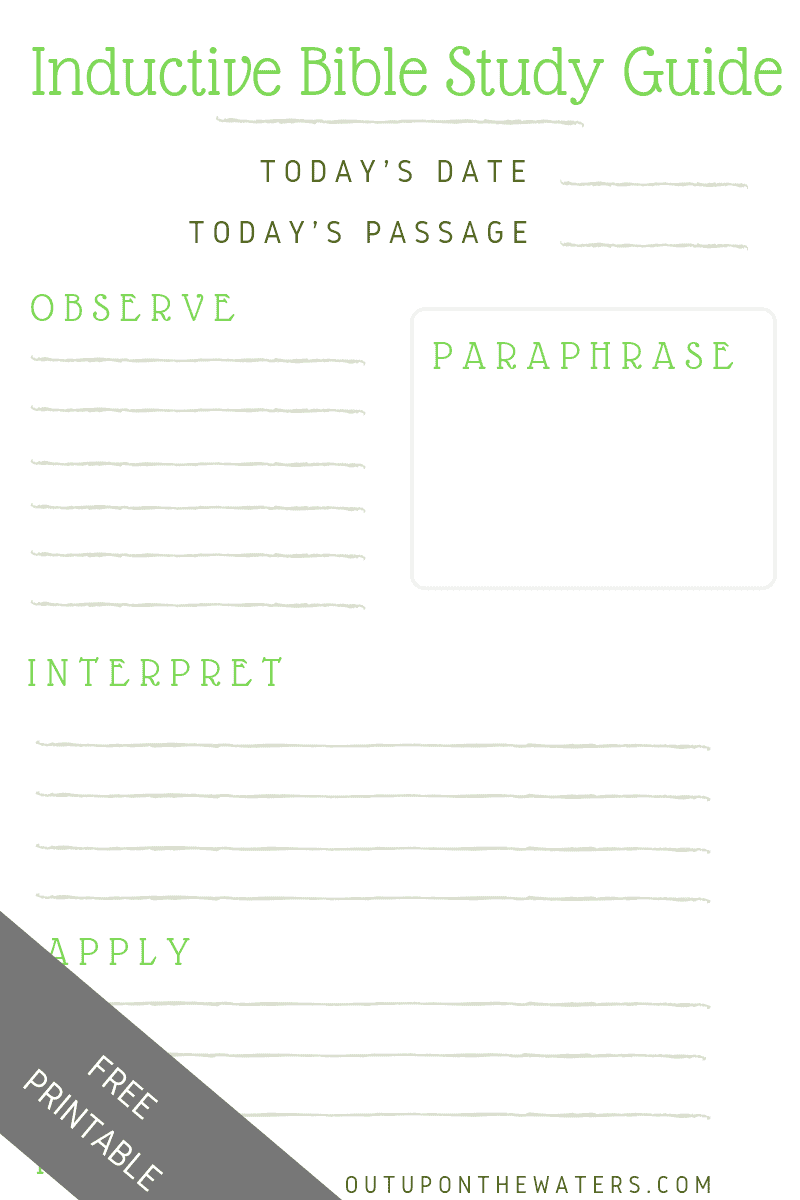 The Inductive Bible Study Guide contains space to record your observations, interpretations, and application. It also has a space for a personal paraphrase of the passage you just read.
I find this super helpful in organizing my own thoughts, and being able to return to them in an orderly fashion later.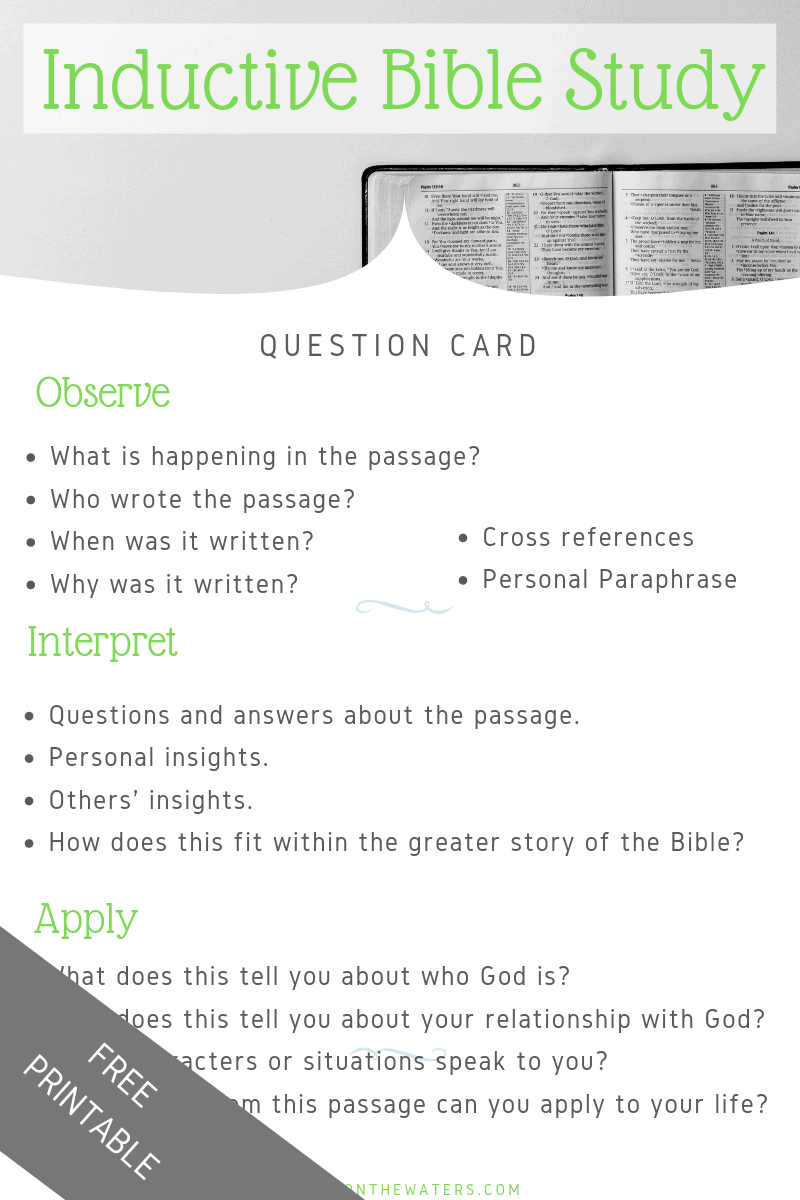 The Inductive Bible Study Question Card contains prompts for each of the 3 steps: observe, interpret, and apply.
These can serve as prompts when you get stuck, and can help you overcome the empty page syndrome. (You know, when you're faced with a vast, open empty page that you are expected to fill up with insight and you panic. Or at least I do.)