Every every for Lent, I like to have a creative activity for my kids to do – something more than just giving something up.
Since Lent is a season for reflection and preparation for Easter – and not just about fasting – there is great potential for exploring creative practices that will draw your whole family closer to God.
Here is a list of creative Lent ideas for kids that you can use to help your family grow closer to God as you prepare for Easter.
Disclaimer: This post may contain affiliate links.  By purchasing a product using my links, I earn a small commission at no extra cost to you.  I only promote products that I find worthwhile and that I think will add value to your life.  See our full affiliate disclaimer here.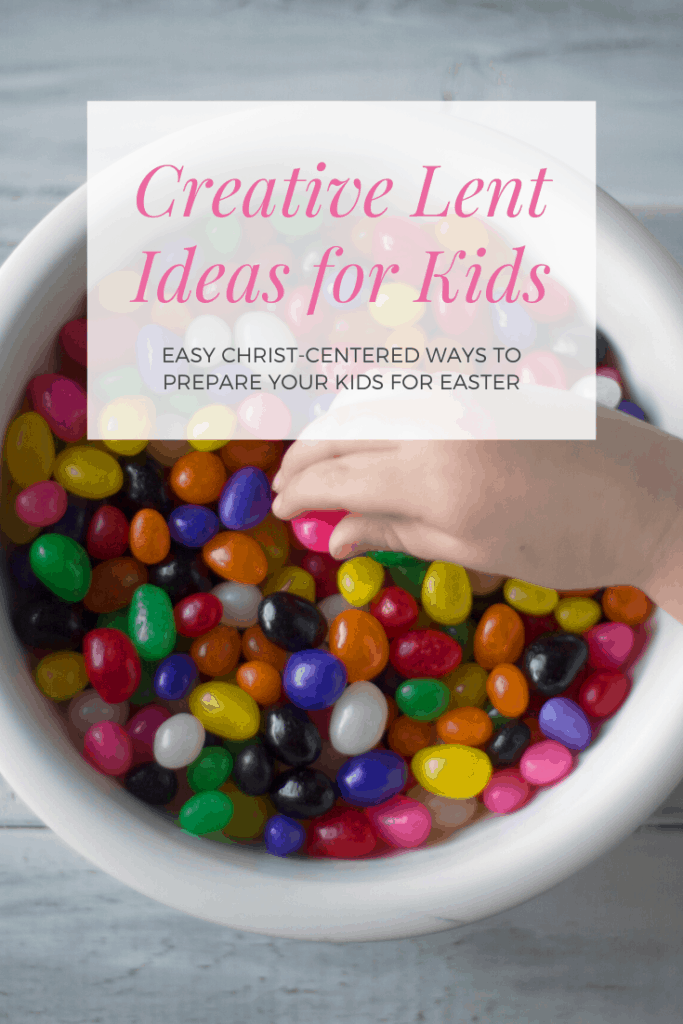 Creative Lent Ideas for Kids
---
This year, my kids and I are going to be working through a lot of the good vs evil, spiritual warfare imagery in the Bible for Lent: with crafts, activities, stories.
Since I have two almost-7-year-old boys who basically turn everything into a battle scene, we're choosing to embrace and redeem that impulse this year and dive into the spiritual battles of Scripture. What better time to do that than Lent, when we remember Jesus' battle with, and victory over, the devil?
---
Lent and Easter Books and Activities for Kids
These kid-sized devotionals and activity books will keep your children busy – and making room for God in their hearts – for the whole 40 days leading up to Easter.
You can also find a great collection of Easter storybooks for kids here.
Make Room: A Child's Guide to Lent and Easter
By Laura Alary / Paraclete Press



Lent can be a difficult season for children. Unlike Advent, which is filled with delightful anticipation and growing light, Lent is a journey through dark and frightening places. Make Room presents Lent as a special time for creating a welcoming space for God by weaving together episodes from the life of Jesus with a child's reflections on how these stories can shape their own choices and actions throughout the season.This book offers simple and practical activities like cleaning a room, making bread and soup, turning off the television, clearing clutter, or inviting a neighbor for supper, that encourage kids to learn how to live like Jesus.
Every Day Of Lent and Easter: A Book of Activities for Children, Year A
By Liguori Publications

Every Day of Lent and Easter, Year A is the perfect resource for teaching children in grades 1 to 3 the meaning of Lent and Easter. This 48-page booklet is packed with games, puzzles, mazes, and other fun activities that instruct about the traditions of the season and provide opportunities for kids to practice penance, prayer, and almsgiving.