These creation crafts for preschoolers and super simple and great activities to do with the kids that will help you talk about how God made the world.
My twins are in kindergarten right now, and they love these!
We've done the flashlight constellations (which keeps them busy for hours!) and a few others.  These kid friendly creation crafts are ALL on our to-do list.  They are great boredom busters and also amazing for devotional time with the littles.
If your kids are anything like mine, then getting them to sit still for more than five minutes.... Err....really, for more than 30 seconds.... to listen to a Bible story or a lesson is near impossible.  Having a handful of creation crafts that they can do nearby will help them to keep busy while you can talk about how God made the world.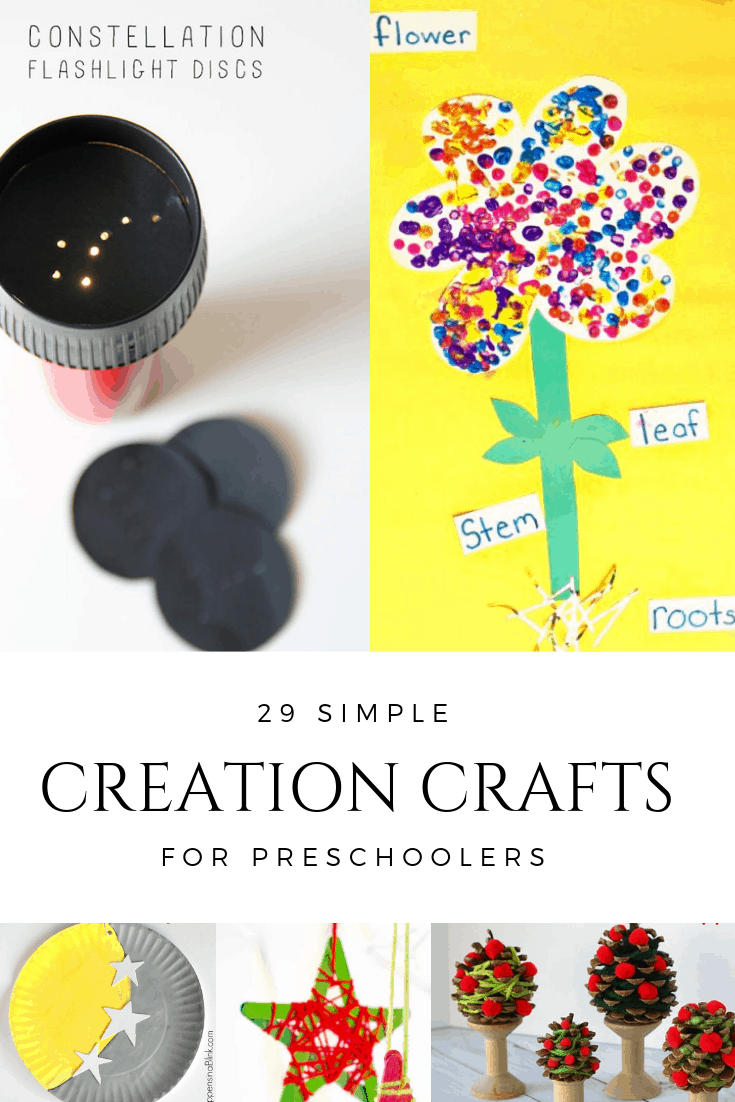 DAY ONE CREATION CRAFTS - LET THERE BE LIGHT
Day and night art - use some paint and small canvases to make day and night paintings.
Constellation jar - this creation craft will need help from an adult for sure, but it's relatively simple and the littles will love it.
Constellation flashlight discs - turn some black paper into constellation discs.  This kept my kids busy for hours!
Light and darkness collage - this is super simple for the kids to do.  Create a collage of light and dark with ripped piece of construction paper and glue.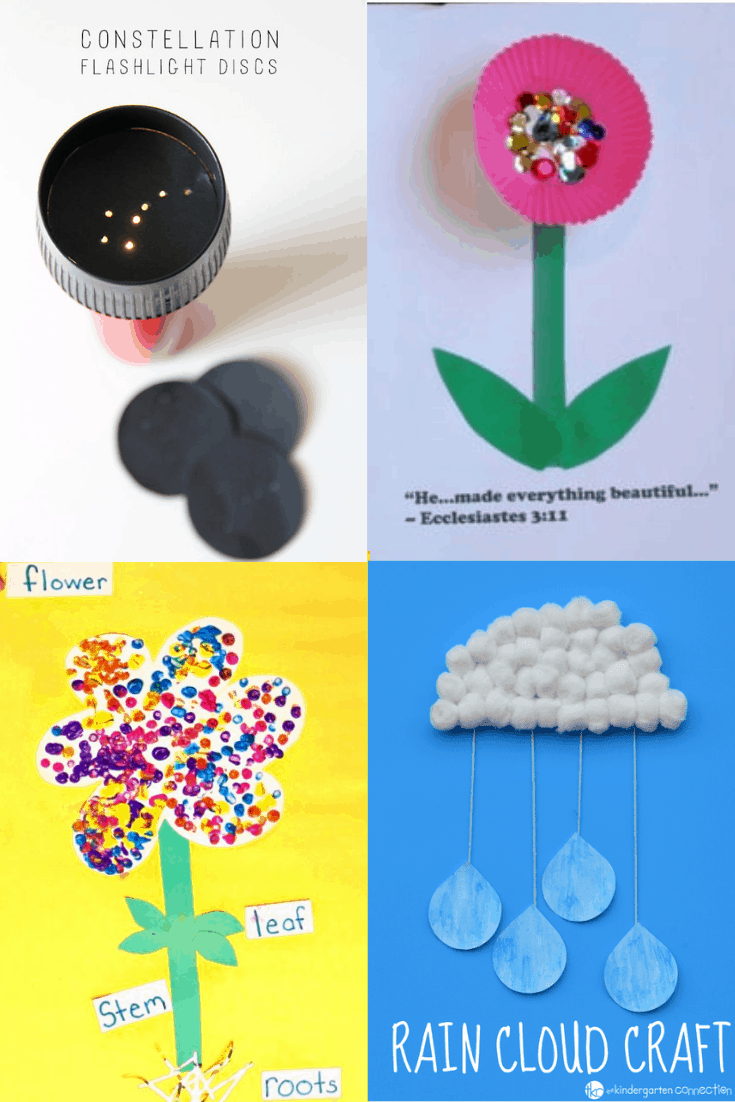 DAY TWO CREATION CRAFTS - SEPARATION OF LAND AND WATER
3D clouds - these paper 3D clouds are easy to make and super cute.
Rain cloud mobile - this creation craft is easy to make with the littles.  You just need cotton balls, paper, string, and some glue.
Rain clouds - make some rain clouds with shaving cream and food colouring.
All the different clouds - make all the different kinds of clouds out of cotton balls.
DAY THREE CREATION CRAFTS - LAND AND PLANTS
Stained glass earth - this stained glass earth craft is easy to make with some tissue paper, glue, and wax paper.
Cupcake liner flowers - these are cute and simple to make.  Use some pom poms or glitter to make your flowers glamorous.
Earth stamps - this balloon stamping craft is super easy and the kids'll surely love it.  All you need is a balloon and some paint.
Leafy trees - make some trees out of leaves and sticks.
Thumbprint flowers - you can make this thumbprint flower craft with some paint and some construction paper.  Adorable and educational.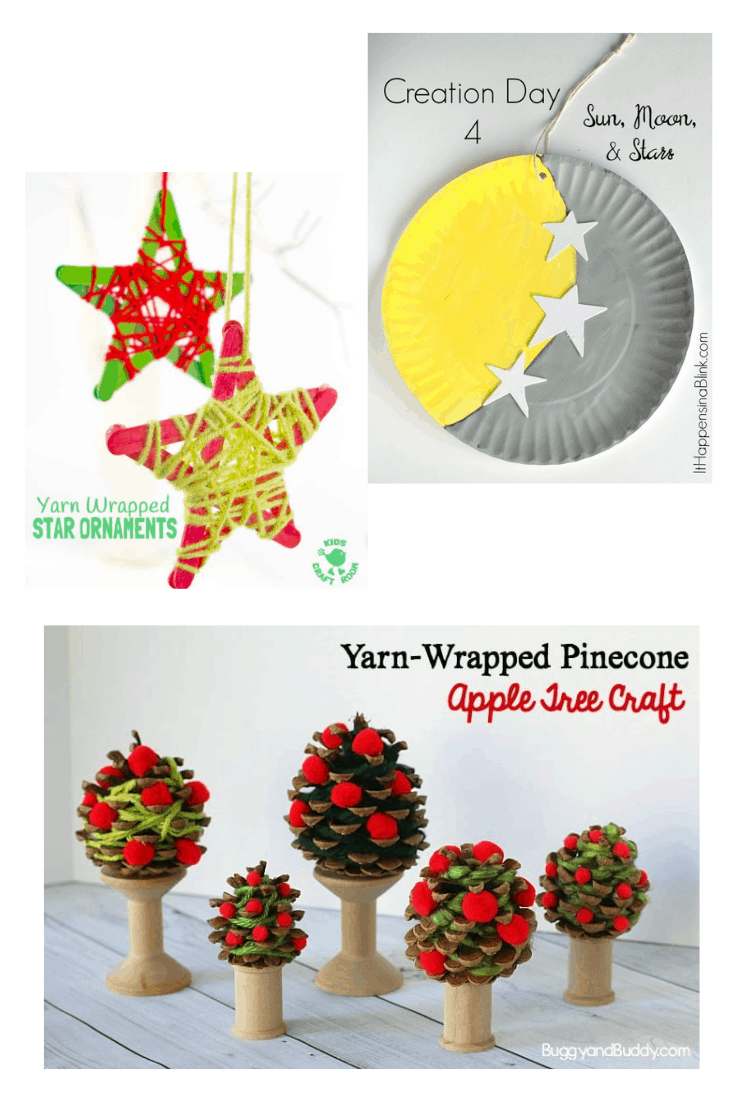 DAY FOUR CREATION CRAFTS - SUN, MOON, AND STARS
Sun, moon, and stars on a paper plate - Just what it sounds like.  Cute, easy, and good for hanging on the wall.
Yarn wrapped stars - these are made from popsicle sticks.  You can make variations with glitter, pom poms, glow in the dark paint... Get creative!
Paper plate sun craft - make a paper plate sun with some pipe cleaners, straws, and jewels.
DAY FIVE CREATION CRAFTS - FLYING CREATURES AND SEA CREATURES
Egg carton ocean - this simple craft turns an old egg carton into an ocean scene.
Pom pom and paper plate octopus - this octopus is super easy to make with the littles.  Pom poms, paper plates, googly eyes, and some fluffy yarn (and glue).
Homemade bird feeder - make a simple homemade bird feeder to hang in your front yard.
Bird print - make a bird out of a footprint.  Cute and easy creation craft to do with your littles.
Fork printed puffer fish - use a fork and some paint to make a cute puffer fish craft.
Handprint fish - decorate your paper handprint fish with some jewels to make him glitsy.
Fishtank creation craft - design a fish tank to make your fish happy.  All you need is some paper, paint, scissors, and glue (sequins also help).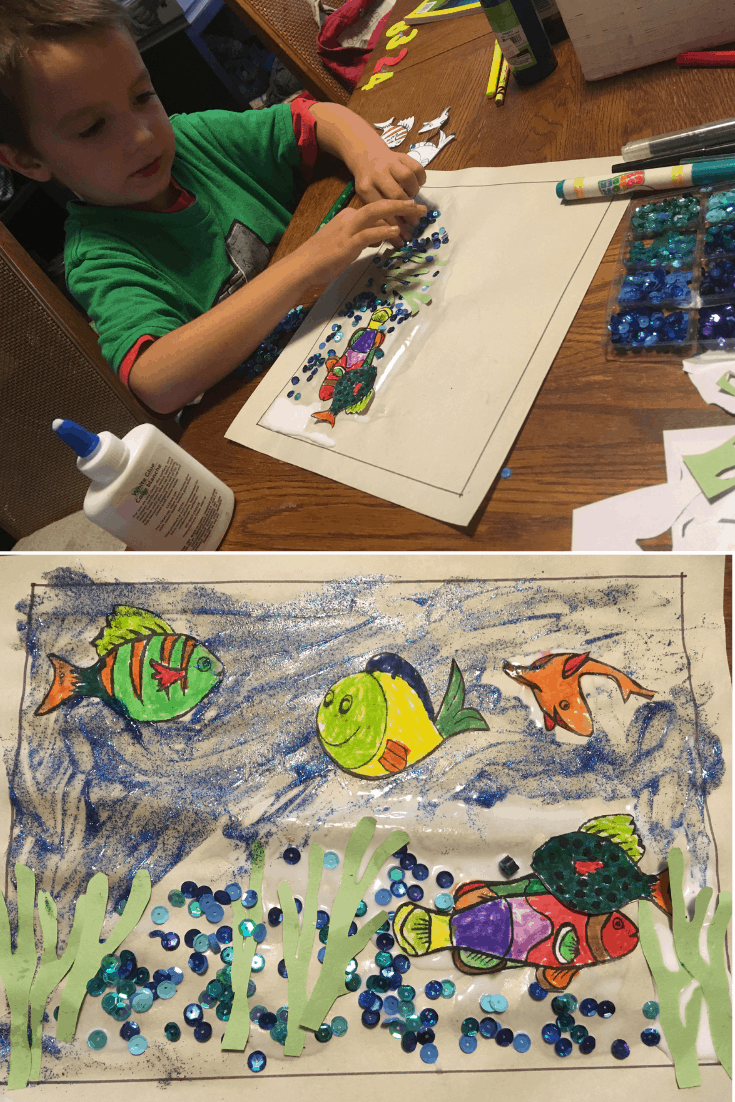 DAY SIX CREATION CRAFTS - HUMAN BEINGS AND LAND ANIMALS
Self-portrait for preschoolers - make a self-portrait out of buttons, crayons, and a paper plate.  Cute and super easy.
Yarn-wrapped pine cone apple tree - this pine cone apple tree is adorable and a great lead-in to talk about the Garden of Eden and the Fall.
Hand print animals - this easy and adorable tutorial from Red Ted Art shows you how to make the entire alphabet with hand print animals.
Heart animals - make dogs, fish, birds, and more out of paper hearts.
Foam cup animals - these animals are cute and super easy to make with your littles.  You just need foam cups and some paint.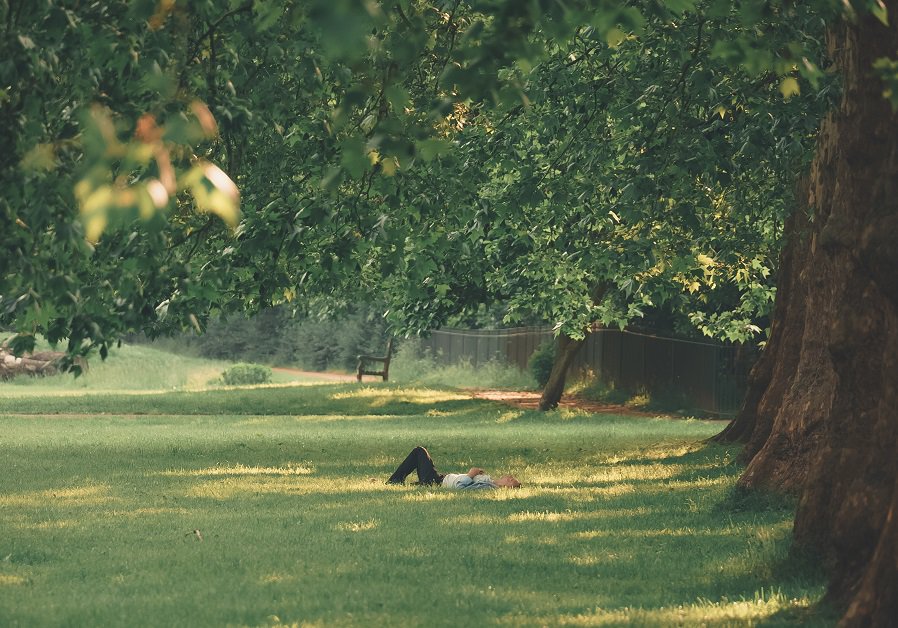 DAY SEVEN - GOD RESTED
On day seven, God rested (and maybe you should too).  You can wrap up your creation crafts for the kids with some 7 days of creation coloring pages.
Days of creation coloring pages - these coloring pages are simple and creative.  Let your preschoolers color all the days of creation.