Can I just say that I LOVED making this paper plate Noah's ark craft?  Like even more than my kids did, I think.  (What can I say, I'm a 6 year old at heart.  And apparently born to use hot glue and paint as expressions of worship and study.)
This Noah's ark craft is great for a slightly older crowd, though the kindergarteners can do this with some adult (or older kid) help.
To make this a preschool craft: Cut out pieces of felt, embroidery floss, etc. and hot glue the boat together ahead of time.  Have the kids paint the boat and the popsicle sticks.  Have them select which materials they want for their animals.  Where needed, do the hot gluing for them.
The elephant is especially good for preschool kids since they can put the beads on the trunk in whatever pattern they like (that was my kids' favourite part of the activity).  The sheep is also a good preschool animal since the "fleece" can be glued on with white glue.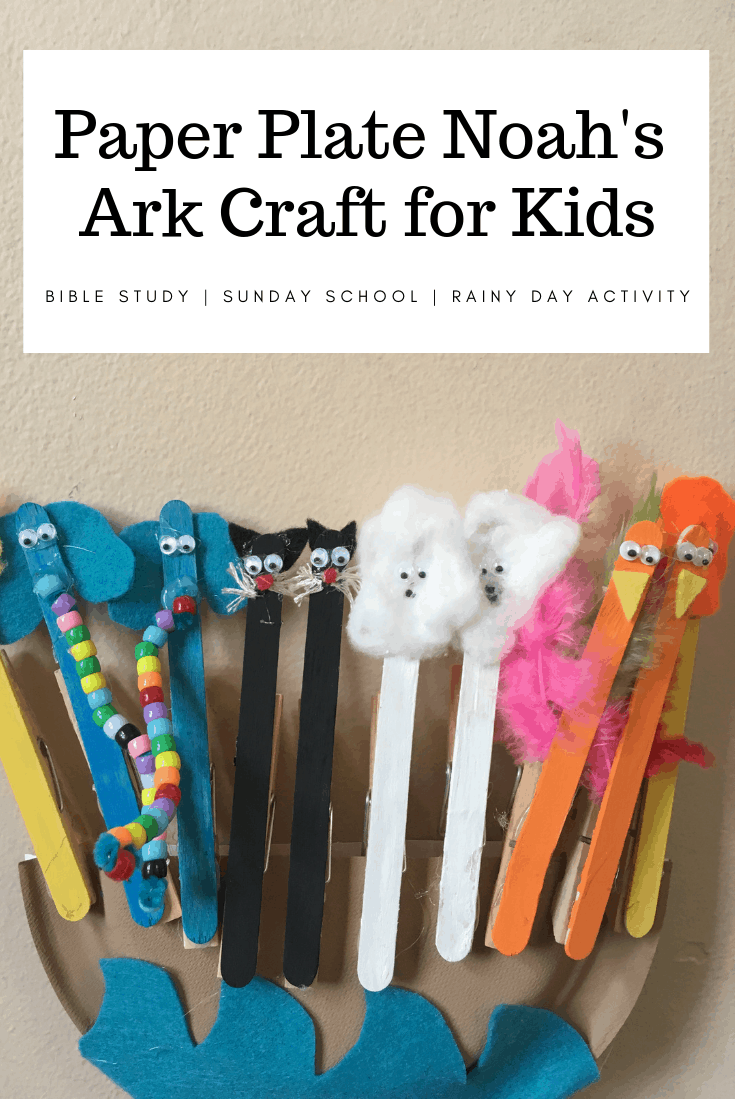 Materials Needed
We made elephants, sheep, lions, birds, and cats.  The materials that you need for this Noah's ark craft will vary depending on which animals you make.  (We only used cotton balls, for example, for the sheep.)
paper plate(s)
paint in various colours
hot glue
popsicle sticks
clothespins
blue felt (or construction paper) for the water
felt
feathers
embroidery thread
googly eyes
black marker
cotton balls
How to Make the Animals for Your Paper Plate Noah's Ark
We made our animals out of popsicle sticks, and then glued them onto clothespins so that we could clip them to our paper plate Noah's ark.
For the boat:
cut a paper plate in half
paint it brown
glue the 2 sides of the boat together (glue along the bottom, inside edge)
cut some waves out of blue felt or construction paper
glue the waves to the bottom of the boat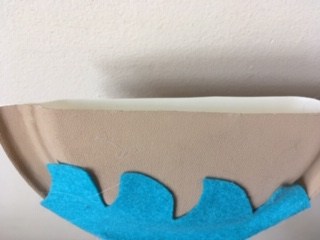 Making Animals for Your Paper Plate Noah's Ark
We made sheep, lions, cats, elephants, and birds for our ark.  You can get creative and make any animal that your like.
This would be a fun step to get the kids involved in.  Ask them to come up with some wild suggestions and see if you can make them out of felt and popsicle sticks (and other things).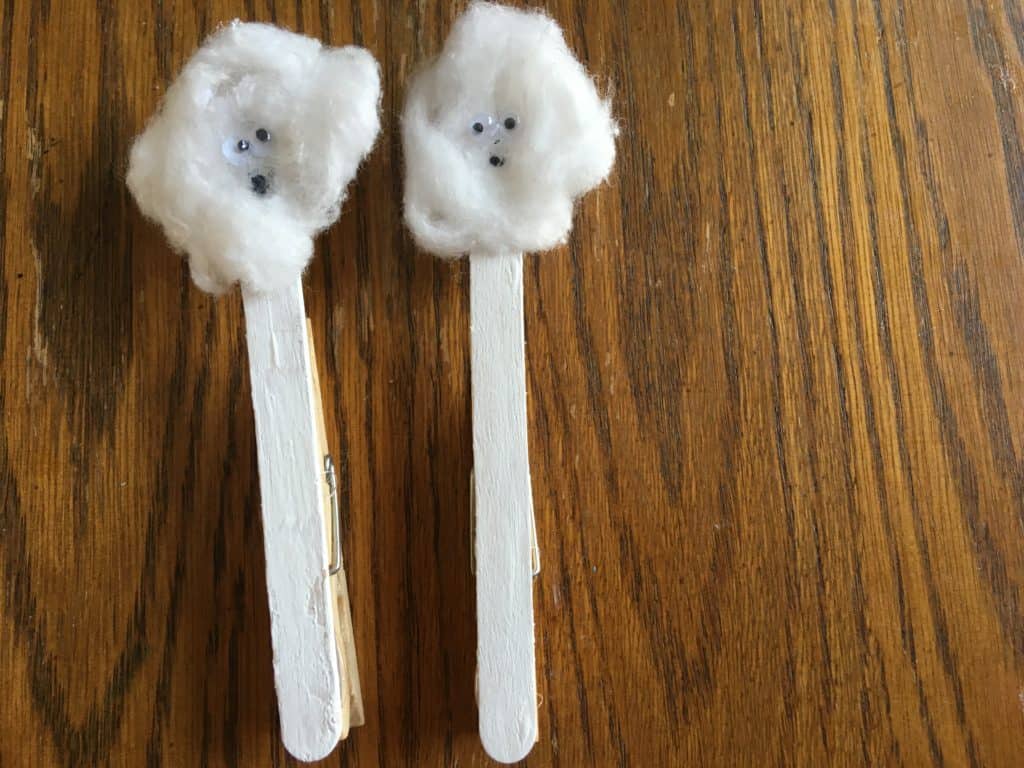 Sheep made from cotton balls, paint, glue, googly eyes, and a black marker.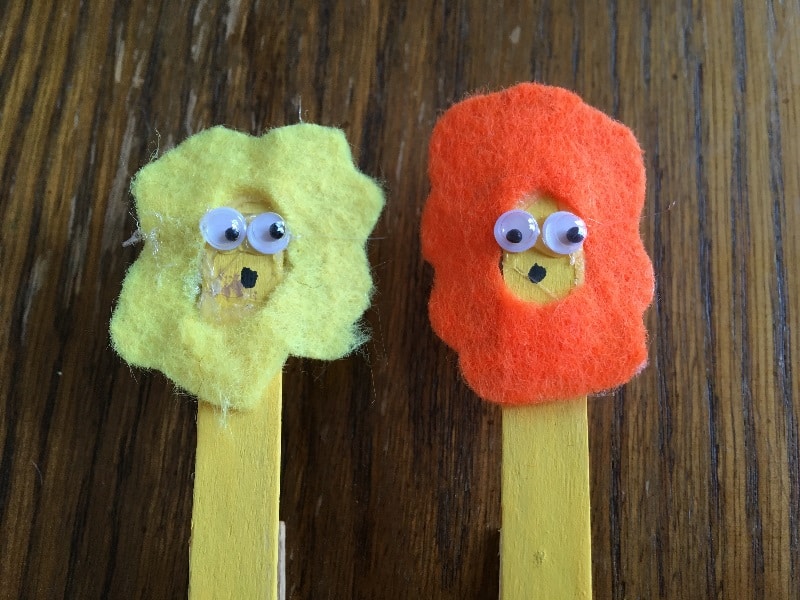 Tigers made from felt, paint, glue, googly eyes, and a black marker.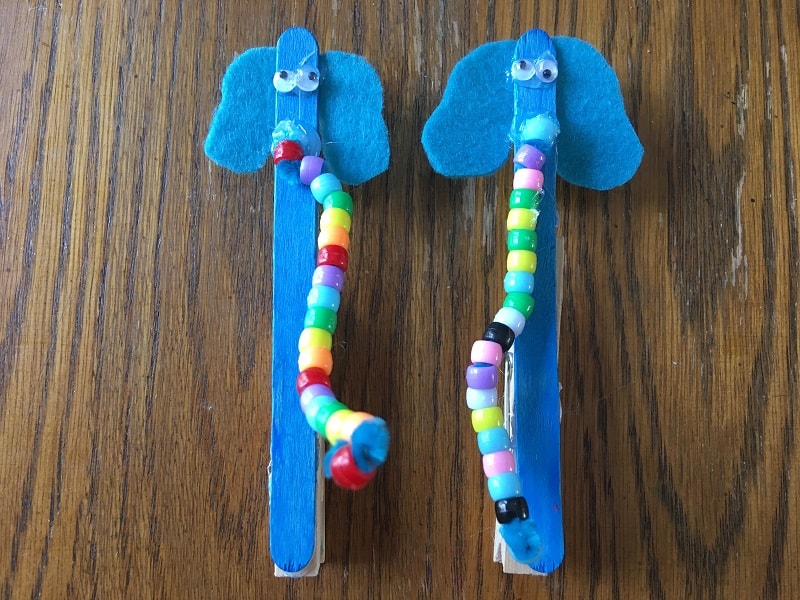 Elephants made from pipe cleaner, mini pony beads, paint, glue, and googly eyes.
The elephants were the favourite animal to make for my littles.  They loved putting the mini pony beads on the trunks and creating different colour patterns.
Cats made from felt, embroidery thread, mini pom poms, paint, glue, and googly eyes.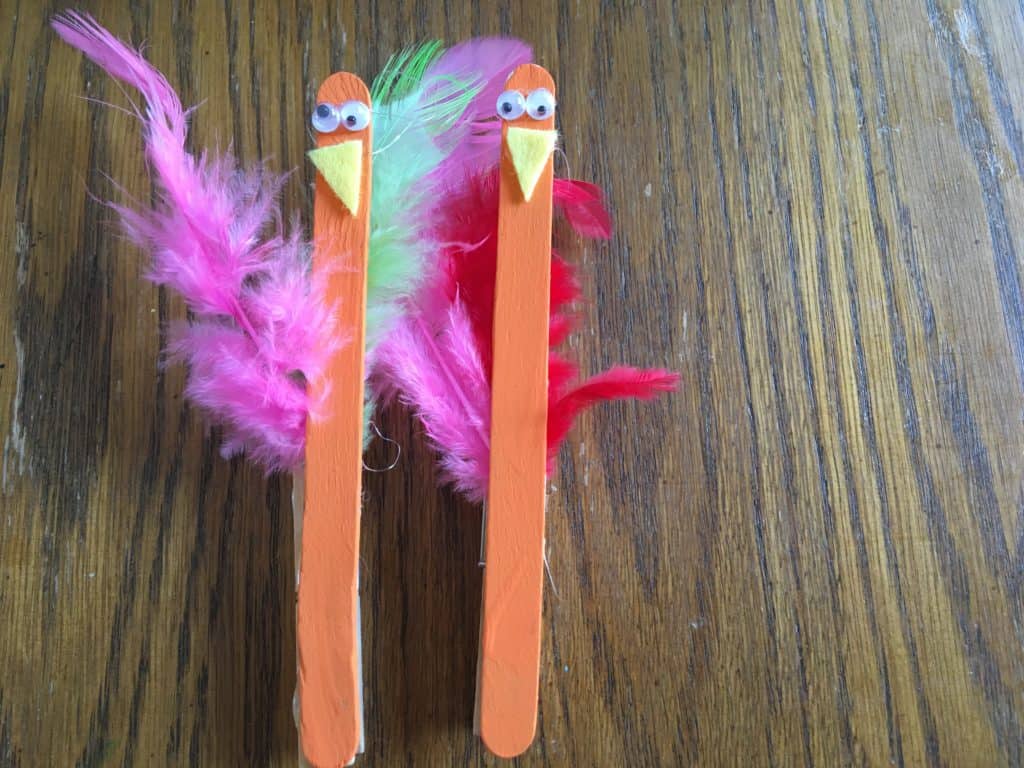 Birds made from felt, feathers, paint, glue, and googly eyes.
--
Once you've made your paper plate ark and all your animals, all you have to do is clip the animals onto the ark.
Voila!  Paper plate Noah's ark, with super adorable popsicle stick animals.