Encouraging gratitude in kids is a great way to help build resilience, positive emotions, and appreciation for all the blessings that they already have in their lives. There are many ways to get kids in the habit of being grateful. In our house, we have a rule that for every one complaint, we need to list three good things about our day. That works great for on-the-go gratitude and for focusing on the good things even in a tough situation.
Other great ways to encourage gratitude include gratitude journaling, gratitude coloring pages (you can hang the completed artwork on your fridge or your wall as a reminder), and reading books about gratitude.
Below, you will find a collection of gratitude coloring pages that are great for use in Sunday school, for children's church Thanksgiving or year round, in the classroom, or at home. Each coloring page features a gratitude quote or a Bible verse. You will also find a free, printable gratitude journal page, and a list of books about gratitude that can help your kids think more deeply about counting their blessings.
[Disclaimer: This post contains affiliate links.  Using these links means I may earn a percentage of the purchase at no extra cost to you. As an amazon associate, I receive a percentage of qualifying purchases. View our disclosure policy here.]
Facts about Gratitude
Gratitude is simply taking the time to think about all the blessings in your life that might otherwise go unnoticed. Taking the time to practice gratitude – naming or writing down the things that you are grateful for everyday – has a whole host of benefits, from making you happier to making you healthier.
Here are just some of the proven benefits of gratitude:
Children's Books for Teaching Gratitude
Here is a short list of books that are great for teaching children about gratitude. The picture books are great for smaller children. The gratitude journal is perfect for older children and teens. And The Gratitude Project is a great read for teens and adults.
Gratitude is my Superpower
Gratitude is my Superpower tells the story of Betsy and her magic stone: a stone given to her by her parents that helps her to be thankful, even in tough times. When Betsy forgets to use her magic stone, she realizes that gratitude is hidden not in the stone but in her heart.
Grateful Ninja
Grateful Ninja teaches kids 5 simple steps to increase their own gratitude with practical activities. In this cute story, Grateful Ninja takes on a 5 day gratitude challenge and learns to appreciate the big and the small things in life.
Zen Pig: The Art of Gratitude
Zen Pig: The Art of Gratitude teaches kids about gratitude, finding joy, and caring for others in a simple, rhyming story that is perfect for small children.
Good Vibes Gratitude Journal
The Good Vibes Gratitude Journal is the perfect book to help your kids – little and big – practice gratitude every day. Includes gratitude prompts and a space to write or draw about their day.
The Gratitude Project
The Gratitude Project is a collection of essays exploring the neuroscience and psychology of gratitude and offering practical applications of thankfulness that can benefit individuals and whole communities. This is a great book to read yourself! Or share with your older teens.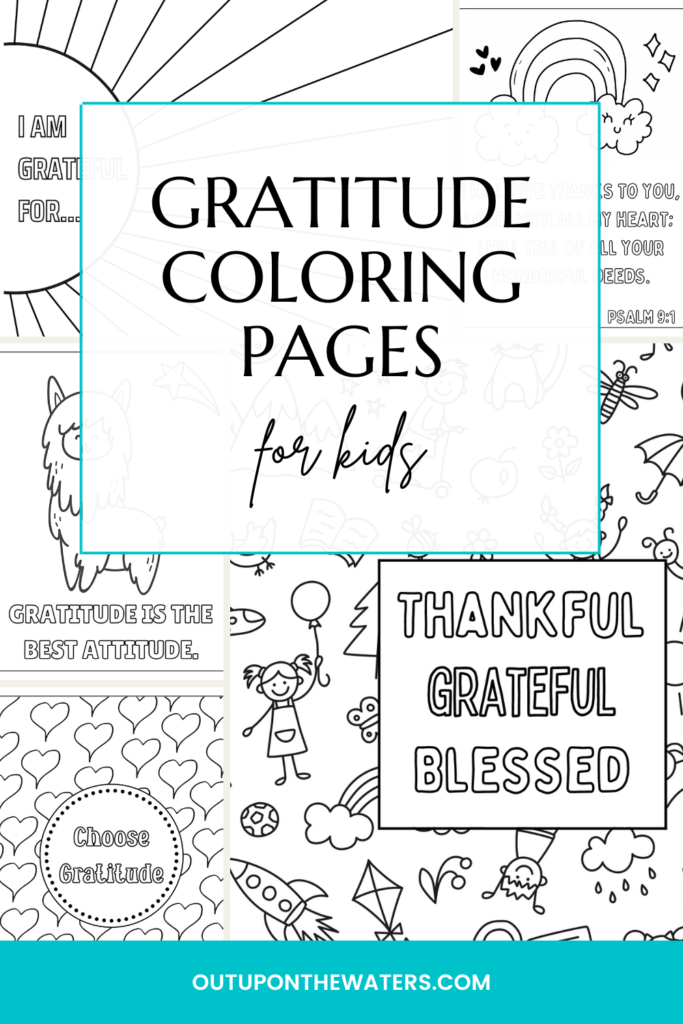 Gratitude Quotes Coloring Pages
Gratitude coloring pages are a great, creative way to encourage gratitude and mindfulness in kids. Once these pages are colored in, you can display your children's artwork as a reminder to be grateful everyday.
Download and print these free printable coloring pages featuring gratitude quotes and cute graphics and use them in the classroom, at home, at church, or anywhere else.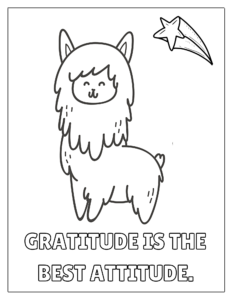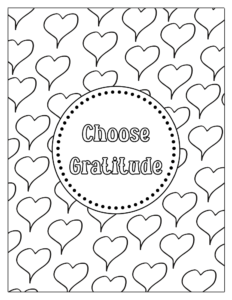 Download your free printable gratitude quotes coloring pages here.
Religious Gratitude Coloring Pages
These gratitude coloring pages are great for Sunday school, church, the classroom, or at home.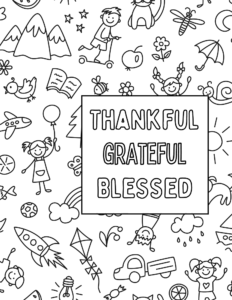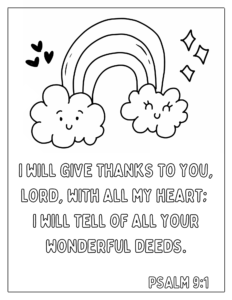 Download your free printable Christian gratitude coloring pages here.
Gratitude Journal Page
This simple gratitude journal page is great for keeping track of the many things that you are thankful for. Write one (or more) thing that you are thankful for in each ray of sunshine and color it in for a coloring reminder of all the blessings in your life.