I have recently fallen in love with these mini Bible verse cards. We use these cards mostly as bookmarks. But they are also great to give away as encouragement cards as reminders of God's Word (I keep a few in my purse to give to friends). And they make the perfect little gift tag to attach to a present.
These cute printable Scripture cards for kids measure approximately 4 inches x 3 inches.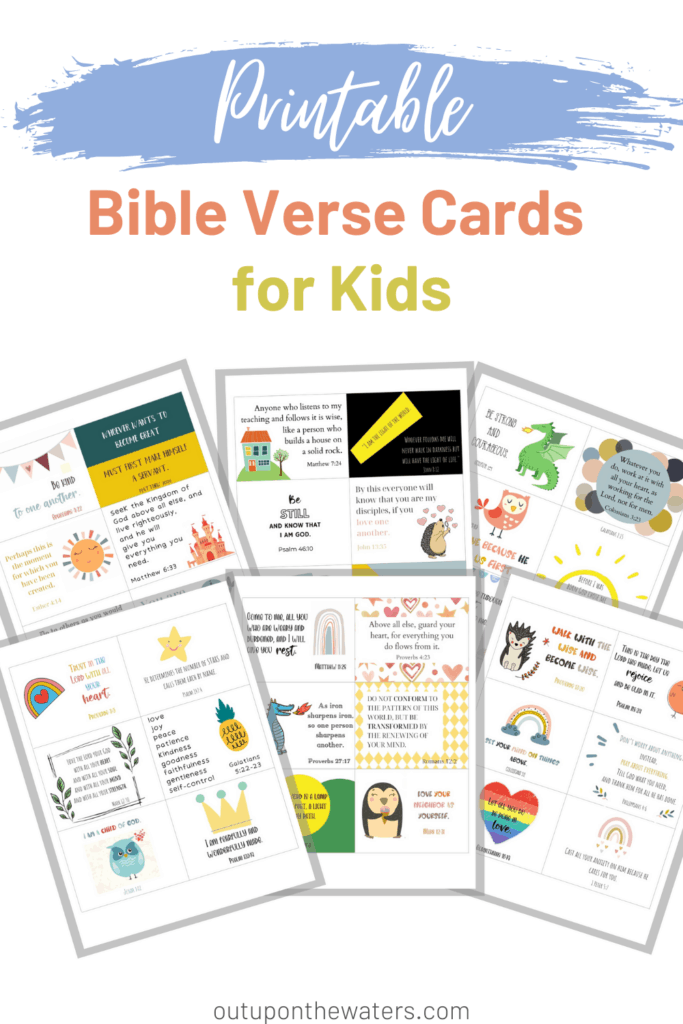 Uses for Scripture cards:
Lunchbox notes: Tuck them in your children's lunchbox as midday encouragement and reminder of God's Word.
Encouragement cards: Give out to friends, neighbours, or anyone else as a little bit of encouragement.
Bookmarks: This one's pretty obvious. Tuck these in the book (or books) you are reading to keep your place.
Memory verses: Use these Scripture cards to help your kids with memory verses
Gift tags: Write a personalized note on the back and use as a gift tag or mini greeting card.
Valentine's Day Cards: Attach to a lollipop or mini bag of candy or tiny playdough container (or anything else) and give out as a Valentine's Day treat.
Stick on the bathroom mirror: Start each day with a Bible verse.
What I love most about these Bible verse cards for kids is that they provide an easy and creative way to scatter more pieces of Scripture around your home, and plant some seeds in your children's hearts. I also like to keep a few of these tucked in my purse or wallet as reminders for myself.
Get your mini Bible verse cards for kids here.